Return to All Resources
Why you should prioritize customer self-service automations
5 Minute Read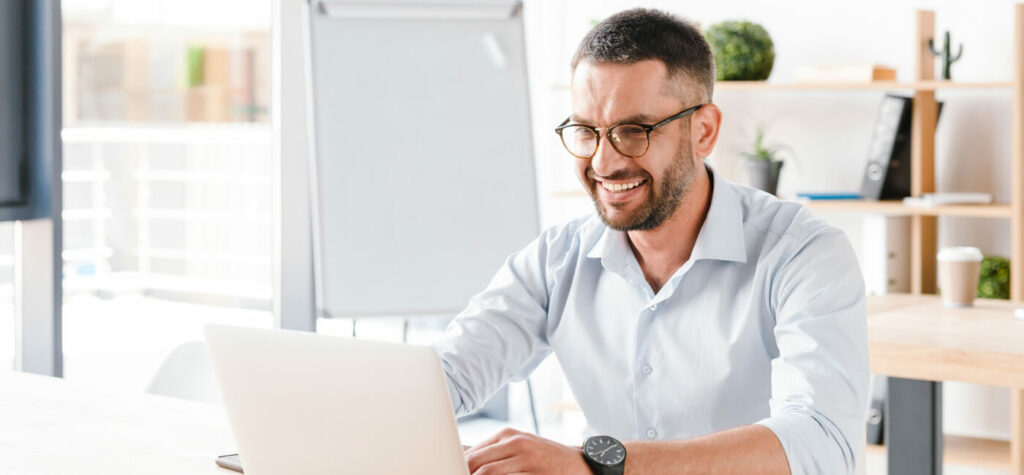 According to Salesforce Research, 91% of customers agree that a positive customer service experience will make them more likely to make another purchase. And on top of that, 78% of customers say they will forgive a company for its mistake after receiving excellent service.
So although transaction-driven campaigns are often the stars of marketing automation, focusing on more efficient customer service can improve your net gains and ultimately promote your customer loyalty at the same time. And the key is to tap into self-service automations.
Why automate more of your customer service?
By leveraging real-time customer and business data for self-service strategies, you can unburden your customer service department and/or onsite staff from many of the manual processes and one-on-one customer interactions that otherwise may drain your resources.
For instance, let's say you've encountered an unexpected supply-chain issue on a high-demand product that will cause serious delays, and it affects existing orders. To fend off a wave of customer complaints, you could set up a series of data-driven automations to notify customers of the issue, give them a choice to wait or to request a refund, offer credits on recommended products as alternatives, or suggest other actions specific to a customer's profile.
That's only one example, but the benefits are clear whether you're on the brand or customer side of self-service automation.
Benefits of self-service automation for brands:
Reduce costs by improving efficiency.
Lower call volume to customer service.
Save time by mitigating issues to avoid escalation.
Collect data or feedback that could flag new issues or inform strategy.
Focus customer service more on issues that really require a human being to address.
Avoid customer complaints with proactive resolutions.
Improve customer satisfaction and loyalty.
Prevent customers from turning to your competitors.
Benefits of self-service automation for customers:
Save time by resolving issues more quickly on your own.
Avoid articulating and repeating problems to a customer service rep.
Encounter a shorter average time on hold (ATH) if you must call customer service.
Enjoy more convenience and satisfaction.
Feel more empowered.
Popular methods of customer self-service automation
Although there are limitless use cases for self-service automations, these general four areas cover a lot.
Deep links
Instead of providing general calls-to-action to your main website or app, use deep links in emails and texts that go to specific relevant information about customers' orders and actions they can take for any issues.
And let's face it, people always can change their minds. For instance, include deep links so customers can update details about their order, whether a change in shipping address, rescheduling of service or delivery, a modification to products/services ordered, or a clear process for returns/exchanges if products delivered were not as expected.
And as one Cordial client notes, this approach can yield significant savings:
"With Cordial, we built up a series of emails that would let customers know when their delayed items were ready for delivery, and in all of our messaging we offered 'reschedule buttons' so they could quickly reschedule their deliveries. We believe we have saved $3 million in operating costs a year from people clicking on those messages and completing a self-service transaction." — Sr. VP of digital transformation at a household goods retailer¹
Chatbots
With all the buzz about artificial intelligence (AI), chatbots will only get more sophisticated. But no chatbot will ever have to pass the Turing Test in order to provide significant value to your customer service. According to Tidio research, 62% of consumers would use a chatbot if it can help them instead of waiting for customer service to take their call.
And the 24/7 always-on nature of chatbots cannot be denied as a powerful tool to help customers. You can script self-service chatbots to help answer common customer questions, show appropriate calls-to-action, or provide links to other information/solutions specific to customers' queries, order/interaction history, and data profile.
Mobile apps
Whether it's self-check-in at a hotel or for a flight, scheduling/changing an appointment, or depositing checks, mobile apps can offer plenty of self-service conveniences to your engaged, savvy customers. Since your mobile app customers also provide you with more zero- and first-party data through their app usage, you can leverage that data to offer more personalized self-service options.
Kiosks
Of course, IRL (in real life) still matters. Although mobile apps can facilitate countless use cases, physical kiosks still have their place, especially when customers have to deal with tangible items in person. Consider self-checkout at grocery stores, in-restaurant self-ordering, or checking bags at the airport. All these still thrive on data and automation.
Learn how Cordial can impact your customer service efficiency and more
Cordial commissioned Forrester Consulting to conduct a Total Economic Impact™ study based on a composite organization of clients to examine the potential return on investment for enterprise businesses moving to Cordial. The study found Cordial not only eased the pain of managing multiple solutions but also enabled marketers to be more productive and effective in orchestrating messaging campaigns for high levels of customer engagement.
The TEI study's quantitative findings include:
Increased revenue from email, SMS and mobile app marketing valued at $5 million.
Reduced costs from retiring prior solutions valued at $1.7 million.
Improved efficiencies from automating customer service valued at $980,400.
Cost savings preparing data for decision-making valued at $626,400.
Reduced time producing campaigns valued at $365,800.
Cost savings creating customer segments valued at $101,600.
¹ Source: 2023 Forrester Study: The Total Economic Impact™ of Cordial