Return to All Resources
11 ways to convert casual shoppers into loyal customers
5 Minute Read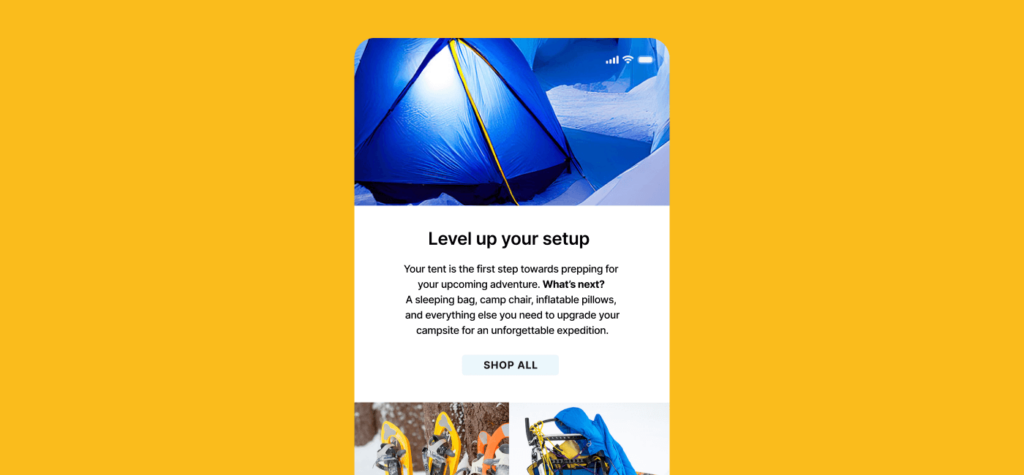 In a crowded ecommerce landscape, strategic lifecycle marketing automation is essential for building lasting customer relationships. With the right data triggers and timely, personalized messaging, you can interact with shoppers at the moments they need you most. Well-timed outreach makes the difference between losing leads and gaining advocates.
We've compiled 11 proven lifecycle automation strategies into an actionable ebook designed to nurture each customer. From back-in-stock alerts to wishlist conversion campaigns, this guide connects data-driven automation tactics to customer loyalty.
The goal is to demonstrate value, build trust, and make it easy for shoppers to keep engaging. When you understand customers as individuals, sales become easier and affinity grows. Lifecycle automation is the key to retention, referrals, and organic revenue growth over time.
1. Back in stock campaigns
When a shopper browses or signs up for an alert about an out-of-stock item, let them know as soon as it's available again via SMS or push notifications for immediacy and high open rates. Give them the option to purchase with one click right from the alert while excitement is high. Back in stock alerts show you care about availability of desired items. They demonstrate your commitment to inventory management and desire to satisfy customer needs.
2. Browse abandonment campaigns
Remind customers about products they've recently viewed but haven't purchased by sending browse abandonment emails. Recommend complementary items based on their recent browsing behavior and categorized page visits. Send personalized product suggestions and special offers through their preferred channel based on past engagement. For example, if a customer viewed hiking boots, recommend matching wool socks, durable pants or walking sticks. Make it easy for them to pick up where they left off.
3. Buying time affinity campaigns
Match products and offers to time periods when customers are most likely to buy. Connect seasonal items to relevant weather data and leverage historical purchase patterns. For instance, when the first snowfall is forecasted, suggest snow shovels, salt and cold weather accessories proactively. Remind customers of yearly needs around the same time, like school supplies in late summer. Timely outreach shows you understand their purchase behaviors.
4. Cart abandonment campaigns
Notify customers who've left items sitting in their online carts by sending cart abandonment emails. Include personalized offers like percentage discounts or free shipping to nudge them towards completing their purchase. Add social proof with reviews and testimonials for context. Let them know their business matters by offering an incentive to close the sale. Send timely reminders before their cart expires.
5. Low stock alerts
Prompt action by letting customers know via real-time channels like SMS when products they've viewed or added to their cart are running low in stock. Create a sense of urgency and exclusivity. Low stock alerts demonstrate your inventory is turning over quickly, implying positive demand. They also show your organization wants to help customers get coveted items before they sell out. Limited quantity scarcity tactics can effectively nudge conversions.
6. Milestone campaigns
Surprise and delight customers on their birthday or when they reach a loyalty status milestone. Offer an exclusive discount code or small gift as a token of appreciation. Customers will feel valued when you remember special occasions and achievements. Personalized milestone messaging fosters deeper brand connections, boosts satisfaction and encourages loyalty.
7. Post-purchase campaigns
Follow up after a purchase with order confirmations, delivery updates, product education, recommendations for complementary products, and more. Thank customers for their business and keep the relationship thriving through excellent service. Share unboxing tips, style guides and suggestions for items from the same collection that complement their purchases. Post-purchase touchpoints show you care about providing a positive experience even after the sale.
8. Price drop alerts
Urgency and value prompt action. When prices fall on items customers have shown interest in, notify them in real-time through mobile push notifications or SMS. Give them first access to deals on desired products. Price drop alerts demonstrate your commitment to offering competitive value and appreciation for their business. Timely notifications empower customers to get items they want at the best prices.
9. Product affinity campaigns
Drive highly personalized product recommendations by analyzing customers' favorite brands, browsing history, past purchases and more. Create tailored dynamic product carousels based on their brand affinities. Help them easily discover relevant items from your inventory that align with their preferences. When customers feel understood, it builds trust and sales become easier.
10. Upsell campaigns
Entice customers to upgrade their purchase during checkout or after their initial transaction. For instance, suggest add-ons that perfectly complement items already in their cart. Offer perks for extending a subscription or upgrading to the next tier. Appropriate upsells provide value through personalized recommendations relevant to their needs. When executed consistently over time, small upsells add up.
11. Wishlist conversion campaigns
Notify customers when favorited items go on sale, have new options added, or become available after being out of stock. Give them early access to releases and special offers tied to their wishlists. When the products customers want most become attainable, they'll be thrilled you let them know right away. Wishlist alerts demonstrate thoughtful attention and build anticipation.
The key to lifelong loyalty is understanding your customers as individuals. With the right automation platform in place, you can deliver unique value every step of their journey. Want the full guide? Download the free ebook to unlock more examples, data and tips for each strategy and start connecting with customers in new ways.
Picked For You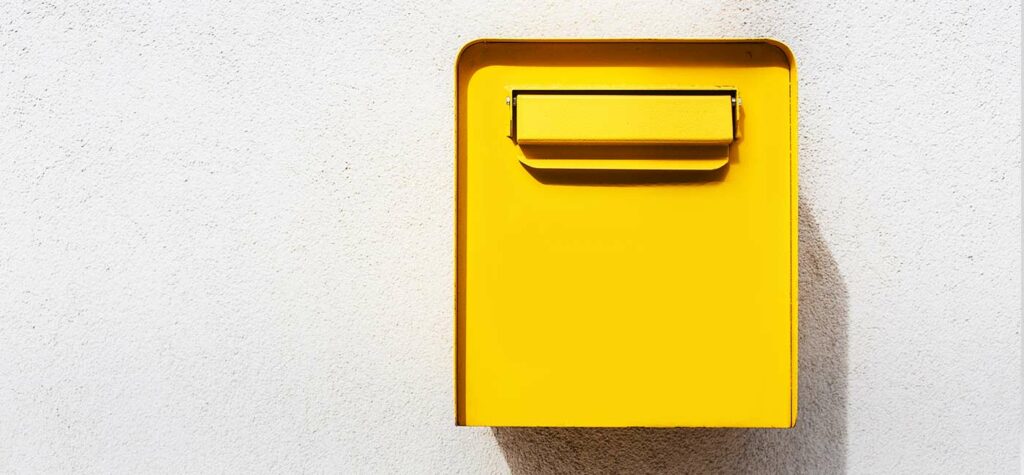 Article
Welcome email examples from leading brands
They say you never get a second chance to make a first impression. So how…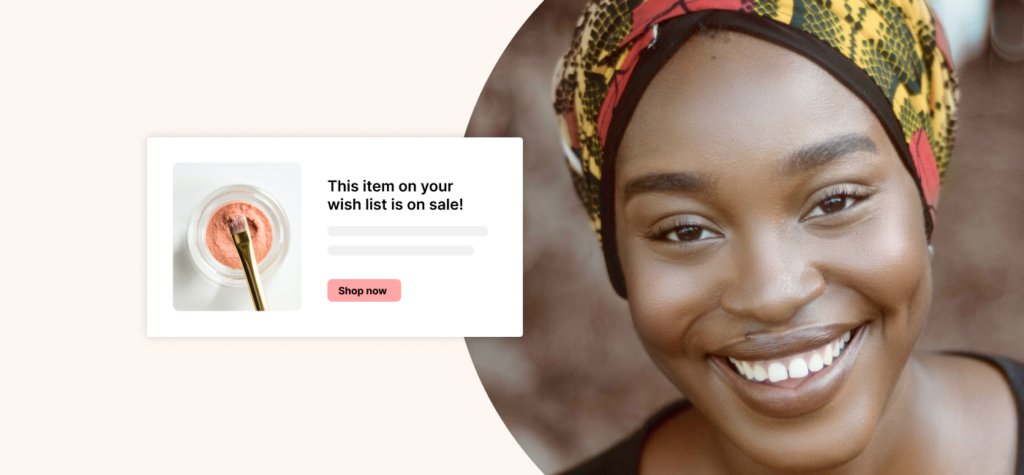 Article
Back in stock emails: Creative ways to take advantage of strong purchase intent
Wouldn't it be nice if shoppers just told you what they wanted, and then bought it?…