Return to All Resources
Strategies to win with post-purchase emails
4 Minute Read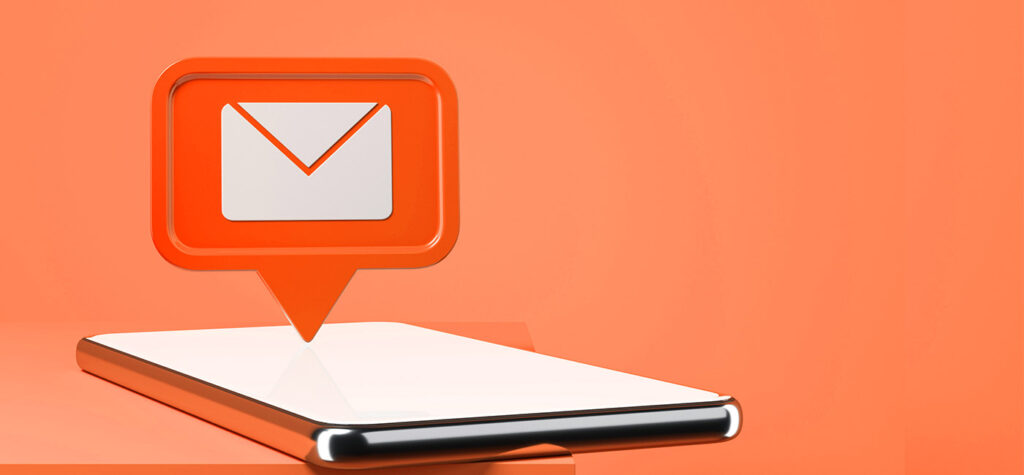 Although acquiring a customer and activating them might be the hardest part for marketers, following up when you've succeeded in conversion is a must. So welcome the power of post-purchase emails, which are sent to a customer following a sale, usually within 24 hours after an order is made. They serve as a tool to help keep your company's products and brand at the front of a customer's mind while building trust and growing the relationship. Get inspired with ideas from these successful campaigns.
Post-purchase email examples with winning strategies
1. Tell new customers about additional features.
New users might be excited to learn about your additional products and features. Follow Miro's lead and share more about what you can do for the reader. Visuals like screenshots or real-life photographs of your product can level up your game.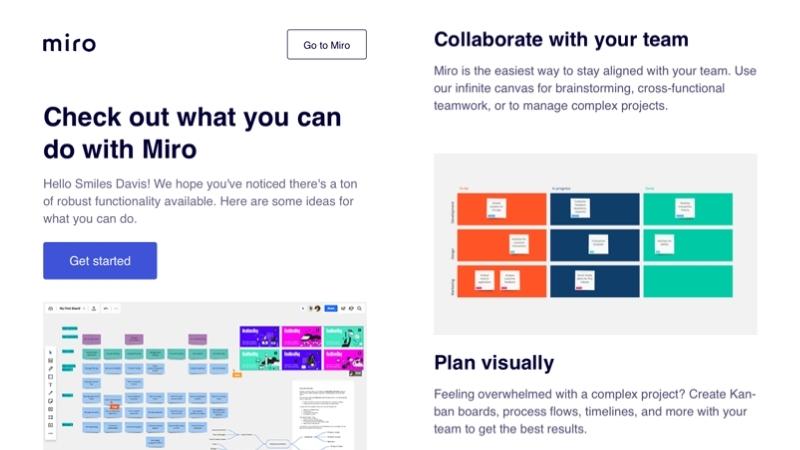 2. Provide extra value with related content.
Share additional content related to the recent purchase. This might be a user guide, video, article, or something else. DocuSign does a great job by emailing eSignature users snippets of content that's hyper-relevant to additional needs that they might have.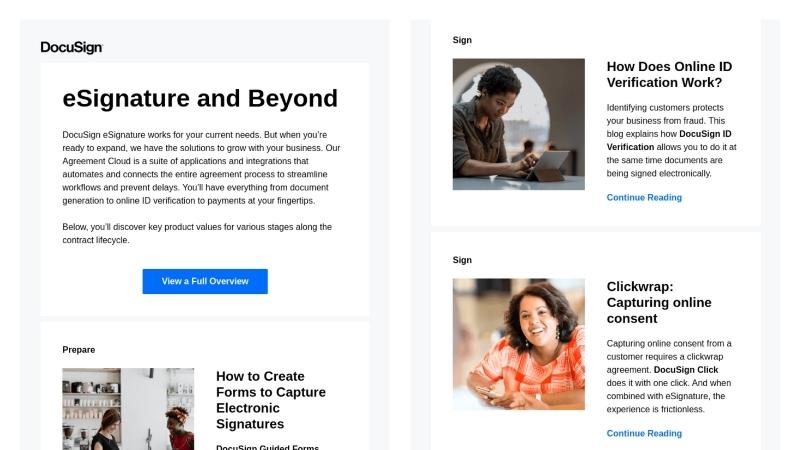 3. Establish a connection with a personalized note.
We all know how to insert the reader's name into emails. But, take a look at this example from Cole Haan — it goes above and beyond by compiling an upsell offer in alignment with the customer's purchase history.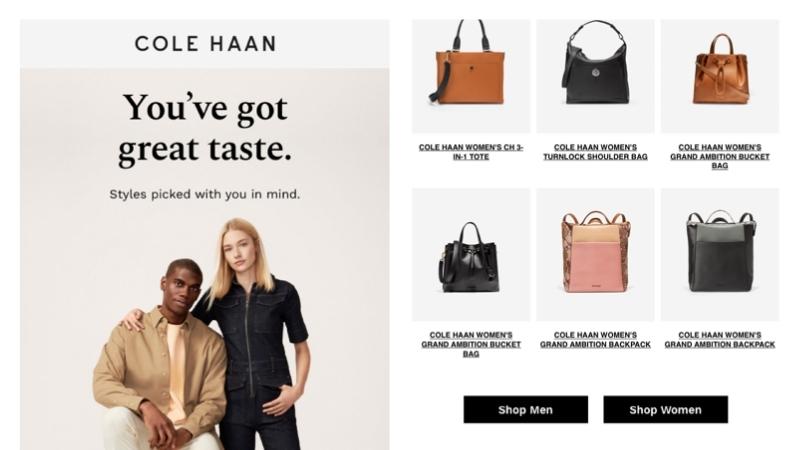 4. Show off how amazing your customers are.
Customer appreciation can go a long way. Airbnb knows this, so they give kudos to their hosts that surpass traditional thank you notes. What customer data can you compile into a reel, chart, or individualized award?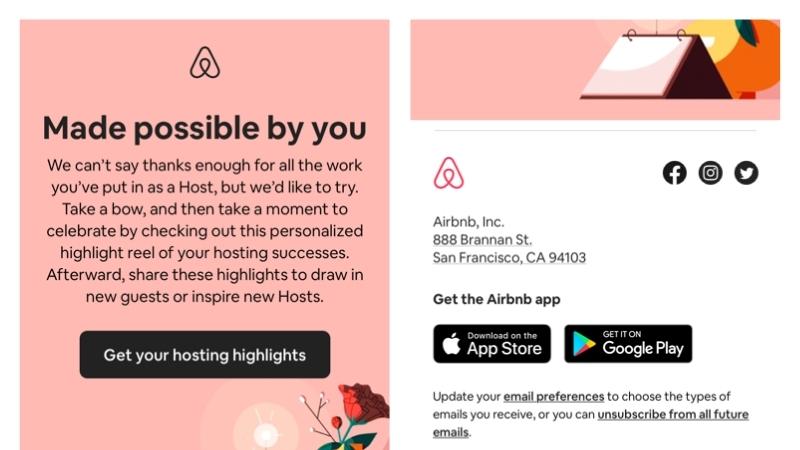 5. Encourage readers to complete an action.
Now that they've ordered, what do you want your reader to do next? Action Rocket wants their reader to take the next step by joining them in the global climate strike — their message design stands out by looking like a traditional post card.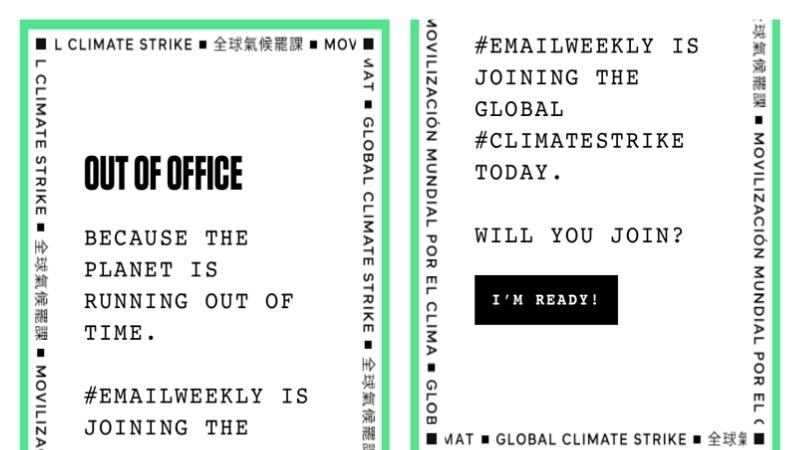 6. Share tips and tricks that give users the most from their purchase.
After a customer buys a product is a perfect time to share expert advice. Harry's is an authority on shaving. Around Halloween, they sent this email to new users with several ways to use their new trimmer and a relevant upsell offer.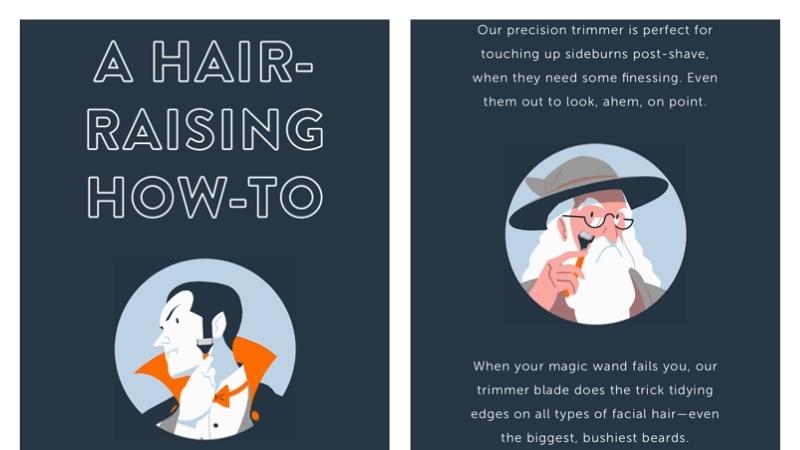 7. Suggest additional products related to the original order.
Speaking of upsell offers, sometimes the whole reason for your post-purchase email can be to introduce another product. Athletic Greens offers an upgrade in the form of a subscription to the products they already know their customers are interested in.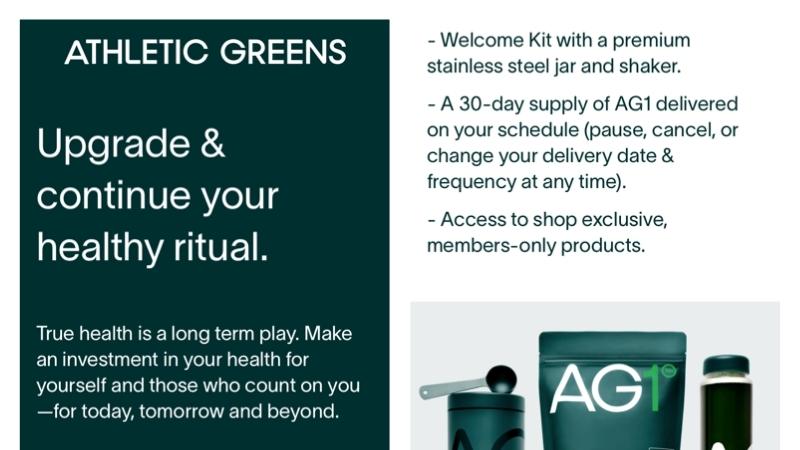 8. Offer an incentive for the next purchase.
Individual discounts, coupons, and other incentives are known to keep customers coming back. Danner sends out an offer for free shipping. Note that this can be used for orders above a certain amount, which might also entice shoppers to spend more.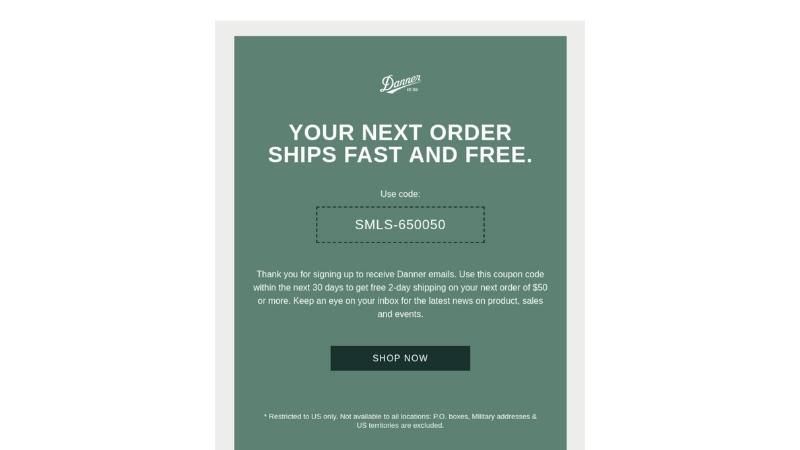 9. Invite customers to join you on social media.
By getting your customers involved, you establish a relationship. By doing it on social media, you make that relationship public and gain new attention. Moment uses email to launch a giveaway and gains more traction as a brand.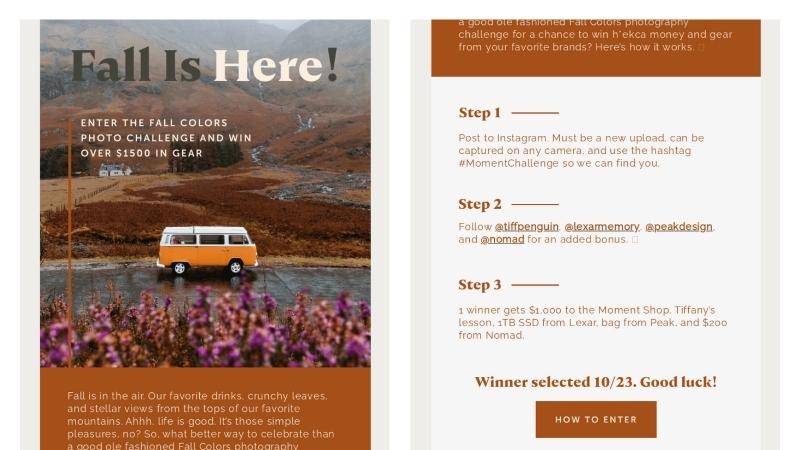 10. Check for satisfaction and ask for feedback.
Word of mouth has always been powerful. Customer reviews are the lifeblood of a business as it helps brands gain new insights they might have otherwise missed. Check out this example from Graza.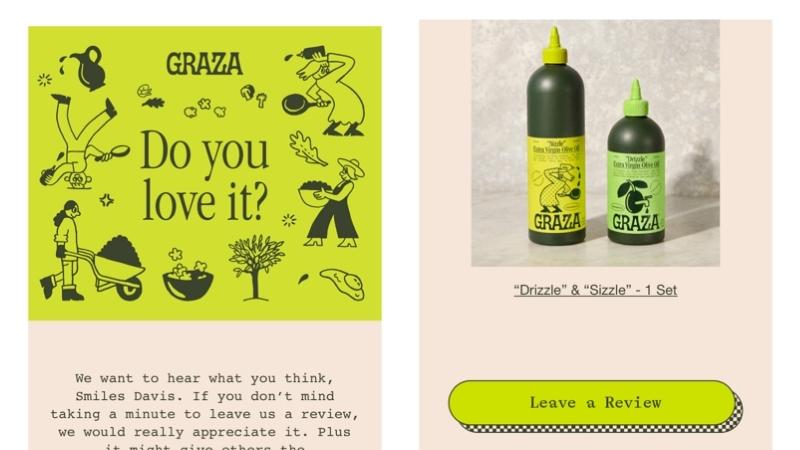 More examples in our personalized email campaign series:
Make more personalized post-purchase emails to keep customers happy
Post-purchase emails can serve many purposes. For the best results and to nurture long-term relationships, be sure your message focuses on your customers above your products.
Interested in seeing how Cordial is helping top brands generate more revenue and exceed customer engagement goals? Schedule a demo with our team to learn more.
Picked For You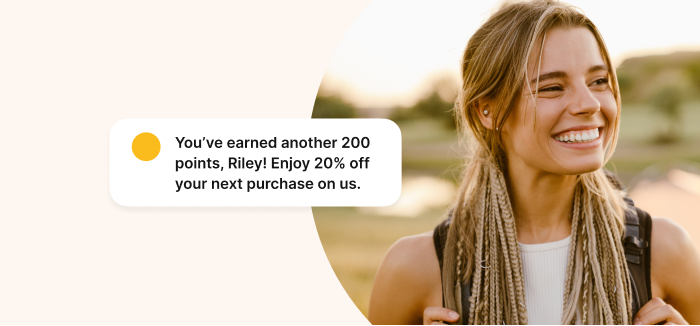 Article
Which customer loyalty programs do consumers consider the best?
As part of our research on the customer mindset, we surveyed U.S. consumers on more…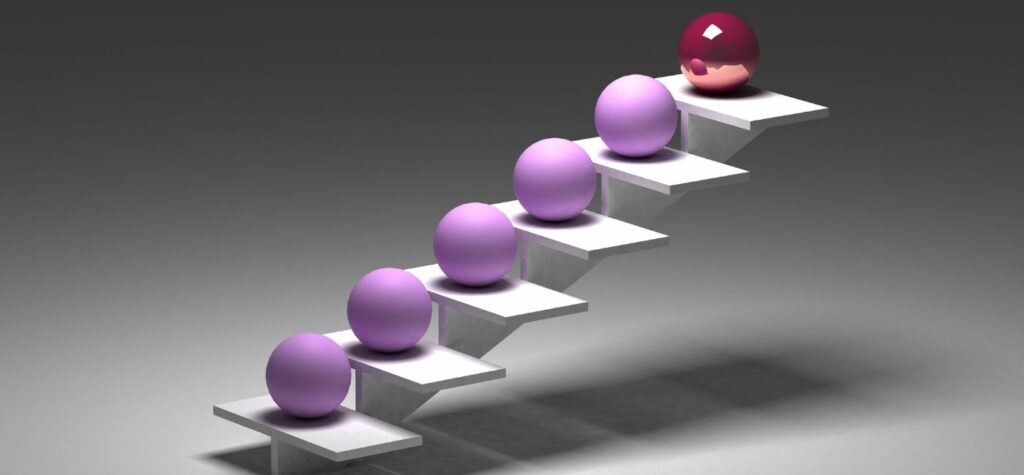 Article
Invest in yourself: The value of professional certifications
We've turned the corner on a new year, and it looks like we'll all be…