Return to All Resources
Best practices for email welcome series in retail
10 Minute Read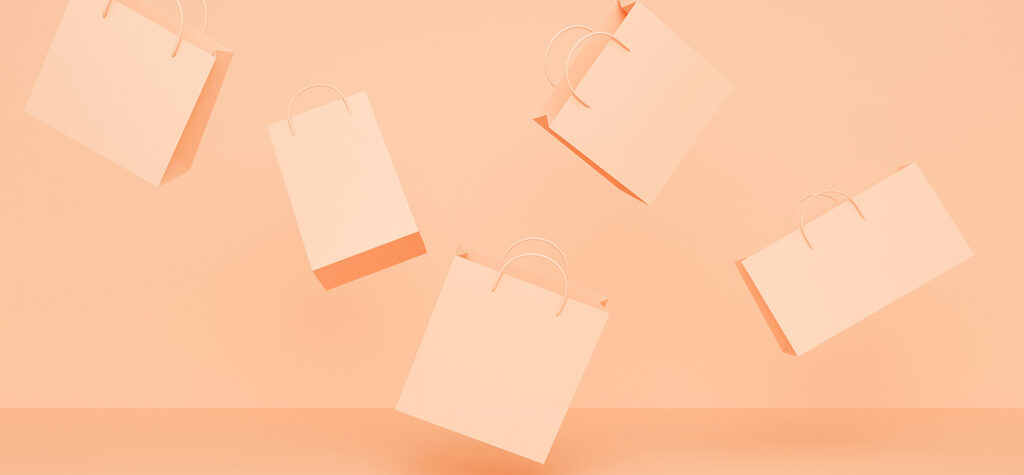 Savvy marketers know that an email welcome series can be an effective driver of first purchase, repeat purchase, loyalty, ongoing engagement and so forth. But do you realize that the average open rate of welcome messages can be as high as 82%? Or how about this doozy: Welcome emails get more than three times more opens, clicks, and revenue per email compared to regular promotional email campaigns. So it goes without saying that welcome emails — and welcome campaigns — are a must-have, especially for retailers.
What are best practices for retail welcome series?
Think of your brand's welcome as a campaign, not a single message. Your new customer or prospect is getting to know you. So introduce yourself a few times. You are connecting the customer to your brand. Two or three well-crafted initial messages can help tell your story without being cumbersome.
1. Be genuine.
Offer thanks, welcome them with open arms, and be authentic. Acknowledge that they have given you the gift of their personal information and allowed you to talk with them about your brand.
2. Be persuasive.
Include a persuasive subject line. Although a good opener in retail often includes a discount or personalization, remember that being direct and clear always trumps trying to be too clever or gimmicky.
3. Show thoughtfulness.
Don't make welcoming a new customer an afterthought. Create your most eye-catching graphics, use animation or video, connect through personalization. When you make an effort, it shows — and customers respond more positively.
4. Consider cadence.
Pay attention to when you send a message in a series. Cadence matters and depends on the buying cycle of your customer. For instance, if they made a purchase and there is a possibility of repeat purchase in a short time frame, you might message them more frequently in the first few days of the relationship.
5. Get personal.
Connect personally with content that relates to the customer's behaviors by leveraging JavaScript listener data, preference data, first visit/signup data, and purchase data — or data based upon their engagement with your messages.
Example: Sending multiple messages allows you to learn and shift to a customer's interests based on their interactions. For example, if they clicked on a dog bowl in message #1 and then bought that dog bowl, perhaps you want to focus on the dog food category in message #2. They have a dog bowl: So let's help them fill it. While we're at it, maybe we toss them a bone in the form of a discount.
6.  Activate learning.
What if you don't know anything about your customer? Many marketers allow sign-ups in the absence of a purchase, and who wouldn't? In this case, there are a few primary messages you can lean on to learn more about your customer through further engagement.
Make them feel included: The customer has joined your list. So tell them what they are going to experience. Sales? Early notice of special events? Insider information?
Show you're thinking about their needs: Ask the customer to give you more info via a preference center or click data about what they want from your brand.
Start with one action: Focus on one clear call-to-action. Ask the customer to click through on a product or category, forward the email to a friend, or dive into your site for hours. With just one action you can learn more about them.
7. Offer incentives.
Especially in an early relationship with a customer, incentives and discount codes can help with activity and conversion. Here are two winning ideas:
Add a sense of urgency to non-purchasers with an expiration date. Reinforce that expiration date with subsequent messages.
Track behavior and usage of discount codes carefully, and don't be afraid to re-offer if they haven't used them. This is a standard practice, with increased urgency as the customer moves through the campaign.
8. Remember governance.
Let's talk about governance. You need to decide whether to include brand new customers in your regular, promotional sends. If you send every day or several times a week, it's a good idea to suppress welcome recipients from broader promotional messages for a short time. You don't want to lose them by over-messaging.
9. Deliver great content.
Your customer or prospect has graciously allowed you into their crowded email inbox. From the get-go, you want your brand to deliver value through great content. Here are some ideas:
Got a sweeps or contest going? Promote it.
Have new products? Categories? Show them.
Do you have a seasonality play? Leverage seasonal messages and update frequently.
Show the customer a category they might be interested in.
Share your brand's passion, including the people who make your company the best in the space.
Use your best performing lifestyle content within a relevant time frame.
List your most popular products. Everybody likes a good Top Ten list!
Leverage your best user-generated content to share stories of similar customers.
Establish rapport by asking questions through surveys and polls.
Ask for reviews and feedback: "Tell us what we can do better!"
Break down how to use/install/enjoy a complex product the customer purchased.
Offer complementary products or services.
Thank the customer for their purchase!
10. Test everything.
Learn to optimize the welcome series emails so they can be the most successful revenue-generating messages possible. Test subject lines, content, and, later on, cadence, seasonal content, or even regional/geotargeted content.
11. Drive actions.
Keep welcome messaging optimized and effective by ensuring that your brand's content is driving your primary calls to action:
Click to purchase (more, again, with a discount, etc.)
Click to update preferences or complete a profile
Click to engage with lifestyle content
Click to use, learn, explore more about a purchased product
Click to engage with social media
Click to add this company to your safe senders list
Click to answer a question  (e.g., What do you want to see? How often do you want to hear from us?)
Get more campaign ideas in our article: Intro to growth marketing in the age of personalization
What to include in your welcome series messages
Your strategy is custom to your business, audience, and what data you have available. That said, here are some considerations for messaging that you could use as a great starting point for a winning welcome strategy.
Message #1
Timing: real-time or on day of sign-up
What do we want customers to do when they get this email? Engage with the brand and purchase merchandise. So clear calls to action, often repeated more than once, are key to getting them onto the site and into the shopping cart. Be concise and actionable, and include a relevant CTA. Let's breakdown common considerations for purchasers and non-purchasers:
When messaging non-purchasers:
Did they sign up without a purchase? Tell them about your brand.
What is your most compelling offer right now? Show them.
Why should they purchase from you? Share your value props.
What should they expect in return for giving you their email address? Offer value.
Encourage your new "fan" to follow your Instagram or Facebook for the latest and greatest info.
If you have JavaScript listener data, leverage customer behaviors to deliver content that's relevant to them.
When messaging customers who purchased at sign-up:
Did they sign up for email as part of the purchase flow? Acknowledge and thank them.
Offer them a discount code for their next purchase. Repeat purchases are the best path to loyalty.
Validate that they made a good decision in purchasing from the brand — and hammer the value proposition.
Tell them what they should expect in return for giving you their email address. Exclusivity? Inclusivity? Special offer?
Encourage social sharing. You might have just found your best new influencer. Include your social links prominently.
If you have JavaScript listener data, leverage it to deliver content that's relevant to them.
When messaging existing customers who finally made a first purchase:
Consider sending a "welcome" to customers who were already subscribed to email but have finally made their first purchase. They are now your loyal purchaser.
Offer a discount on their next purchase or the best recent offer.
Share information about your loyalty program.
Ask them to provide a review or feedback about their purchase or shopping experience.
Give them something to click on. The more data you collect, the better you can personalize their next inbox experience.
Message #2
Timing: 1 day
For non-purchasers: Encourage engagement with a good content-based email. Leverage your latest beautiful photos or lifestyle content.
For first-time purchasers: Serve them product recommendations for complementary products, personalized to them. Ask them for their opinion. Have them share about their experience or product.
For repeat purchasers: When they purchase again, thank them again! Introduce your loyalty program to keep them coming back.
For all customers: Give them stuff to click on — the more they click the more data you have to use to market to them.
Message #3
Timing: 3-7 days
For non-purchasers: Try another offer, but add urgency: "It's expiring! Better act now…"
For purchasers: Upsell, cross-sell, promote a subscription or refresh service, or encourage a repeat purchase.
For subscription management: What do they want to hear about? Use a preference center or click to manage the customer's needs.
Messages #3-#7
Timing: second week and beyond
Consider additional welcome messages if your brand requires deeper education.
Leverage a personalized content block added to ongoing promotional messages to increase relevancy.
Ask customers

if they are getting what they hoped for out of their emails from your brand.

Consider an opt-down strategy (e.g., "Want fewer emails?) if a customer hasn't engaged at all.
Test additional welcome messages vs. promotional messages to determine best engagement.
Optimizing your welcome series
As a good practice, you should revisit your welcome series on an annual basis at a minimum to ensure you are leveraging data optimally and including the best performing content possible. Here are few key questions to consider:
Do you have new content or offers?
Are brand elements in your messaging fresh?
Are your testing messaging cadence and optimal send times?
What new data elements have you begun to collect that can help you personalize content and messaging?
Are there other channels you should incorporate into your welcome stream? Are leveraging SMS, MMS, mobile app messaging, direct mail, or other channels?
More examples in our email campaign series:
Power your welcome series with Cordial
Cordial makes the potential for personalized lifecycle campaigns limitless, and allows you to build, executive and evolve your welcome series — through a visual campaign orchestration layer that enables you to create messaging experiences that flex and adapt to changing customer signals. Connect personalized marketing messaging across email, mobile push, in-app, web, and SMS to create rich, nuanced brand touch points.
Learn more from our team on how your brand can onboard your campaigns in no time. Talk to a Cordial expert.