Return to All Resources
How to use automated 1:1 personalization in direct-to-consumer (D2C) marketing 
12 Minute Read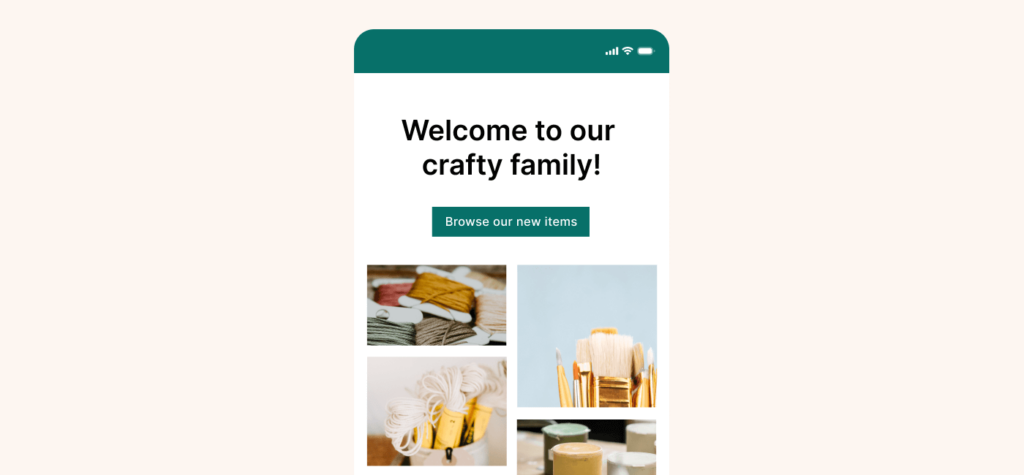 D2C, or direct-to-consumer, is not an industry looking to slow down anytime soon. The share of consumers regularly making D2C purchases has gone from 49% in 2019 to 64% in 2022 worldwide. No doubt accelerated by the pandemic, consumers today want to shop directly from brands for better deals, comprehensive information, and timely delivery.
But 71% of consumers today expect personalization and 76% are frustrated when their loyalty is not rewarded. Riding the wave up with this rise of D2C now means you need one thing — hyper-personalized campaigns.
With 1:1 personalization, you can customize messages that let you build trust with your consumers and ensure consistency even when times stay unpredictable. Let's learn how to achieve that with D2C marketing, starting with the fundamentals.
What is direct-to-consumer (D2C) marketing?
D2C marketing is a solution for brands to market to their consumers directly, without any middlemen or distribution platforms. You have direct access to all your consumers through communication channels like SMS, email, social media, and push notifications.
In 2022, D2C sales by established brands in the U.S. exceeded $117 billion, with predictions to reach $161 billion by 2024. This means, by surpassing the need for a retailer and dealing directly with consumers, you not only regain control over your brand image and can curate the entire brand experience, but are also able to bring in significantly more income year-on-year.
You can also better establish a personal relationship with the people buying your products or services and better manage the time, frequency, and clarity of all your messages. More and more brands are looking to invest in this strategy today and for good reason.
5 notable benefits of D2C marketing:
1. Optimize your supply chain management.
Understand the demand for your products and services year-round and optimize your supply chain and manufacturing processes significantly.
2. Adapt quickly to market needs.
Remain flexible and adapt to dynamic market conditions, and outperform the competitors by keeping up with your consumers' preferences.
3. Measure your success strategically.
Prioritize the metrics that signify growth for your brand and prioritize the KPIs that quantify success for you in the short term and long term.
4. Lower costs while increasing profits.
Improve profit margins by selling directly to your consumers and cutting additional costs like retailers and distributors entirely.
5. Personalized marketing campaigns.
D2C marketing equips you to collect your consumers' feedback with detailed data like their purchase history to create personalized campaigns and lead to higher loyalty.
What is the difference between D2C and B2C marketing strategy?
While both D2C and B2C marketing strategies have similarities like direct consumer targeting, there are some key differences between the two of them. While a B2C strategy relies on pushing sales through a distribution platform, a D2C strategy gives you total control over your marketing and advertising strategy to reach every consumer directly.
For example, Daily Insight Group partnered with businesses like Tarot.com and Numerology.com to give every consumer a daily personalized horoscope and astrology reading. The brand leveraged first-party data to create a sustainable advantage and programmatically personalized its emails to improve purchases by over 300%.
5 D2C marketing strategies you can employ:
1. Offer customized subscriptions.
Have every consumer choose their subscription and customize it to their liking. It's effective because you can retain customers and improve their lifetime value by building a predictable revenue source and knowing exactly how much inventory you need to maintain.
2. Employ social media.
Enhance your customers' overall brand experience using social media platforms. Twitter, LinkedIn, and Instagram can all be great for building an online community to collect a ton of direct feedback and incorporate that to refine your marketing strategy, such as connecting social to email campaigns.
3. Turn marketing into a game.
Engage and retain every consumer by turning their experience with your brand into a game. Gamification is a great way to motivate your consumers through challenges and rewards, turning your brand into a thrilling, fun experience they want to return to and engage with regularly.
4. Craft targeted content.
Transform content into a way of leveraging first-hand consumer experiences to establish your brand as a thought leader in the industry. Content marketing both educates and entertains your target audience based on what they want to learn, helping you bond your brand with their interests successfully. For example, original content recommendations can go a long way to build loyalty and trust.
5. Influence your brand image.
Collaborate with influencers to reach a larger audience and market your products or services more effectively. Influencer marketing can transform a faceless brand into a personality-driven community of consumers who both understand and support your brand's mission.
How automated 1:1 personalization can impact D2C campaigns
One common trait among all successful D2C marketing strategies is their ability to leverage precious first-party data. There is power in knowing the products and pages your consumers have interacted with, purchased, and disliked, and 1:1 personalization is the solution. Brands like Molson Coors have turned this data into hugely successful revenue charts even at the height of a global pandemic.
All elements of your brand, from product ideation to marketing to consumer service, can benefit from accessing and analyzing consumer data on an individual level. By personalizing every step of their purchase, you can curate your consumer's brand experience to best reflect their needs.
5 reasons why 1:1 automation is vital for D2C brands:
1. Increase revenue with better targeting.
Turn the consumer's likes and dislikes into hyper-target media across your channels, improving conversion rates and net revenue.
2. Tailor your messaging.
Dynamically personalize every consumer's product recommendations as they shop, increasing your consumer lifetime value significantly.
3. Identify individual pain points.
Identify potential issues and resolve them with UX improvements or personalized ads to ensure a frictionless shopping experience for every consumer.
4. Build a loyal consumer base.
Make every customer feel special, inviting them to leave positive feedback, write reviews, and build brand loyalty.
5. Plan future scaling efforts.
Reach more consumers and scale your brand with better offerings without losing the touch of personalization.
How to boost ROI with automated 1:1 campaigns for D2C
Consumer relationships are one of the most important elements for any D2C brand. A staggering 80% of Sephora's sales come from within their Beauty Insiders loyalty program, and they have over 25 million members.
This is proof that added incentives like free samples and bonuses that are curated to fit the consumer's purchasing patterns go a long way to boosting the brand's performance. A tried-and-tested campaign invokes an emotional bond between the consumer and the brand and can immediately differentiate you from the competitors.
10 of the most effective campaign types for D2C brands to improve ROI:
1. Send special invitations.
Make your consumers feel valued by sending them special invitations to brand events, both online and offline. These interactions help consumers build trust with your brand and drive more sales in the long run.
2. Personalize your offers.
Turn one sale idea into thousands of personalized offers for each of your consumers by leveraging some aspect of their first-party data. Their favorite categories, purchasing patterns, and other behavior can help you understand the best approach for personalizing the offer and boosting revenue.
3. Reduce cart abandonment.
Notify consumers who have added products to their online shopping carts but haven't completed the purchase yet. Each consumer with an abandoned cart is a high-intent buyer and a few reminders can significantly impact your conversion rate.
4. Push back-in-stock products.
Consumers if they wish to be notified if their product of choice is out of stock and send a message when you restock it. With this campaign, you also get better control over your inventory and easily ensure your consumers' needs are always met.
5. Launch a rewards program.
Convert your current consumers into lifelong members by encouraging them to become a part of your exclusive rewards program and offering them incentives like birthday discounts and loyalty points. With automated messaging, every member also gets personalized notifications and is more likely to buy from you.
6. Share price drop alerts.
Maximize your inventory by strategically dropping specific products' prices and notifying consumers who have browsed, wishlisted, or bought that product before. This sense of immediacy is a powerful tool to increase engagement and conversion and allows you to build a strong brand image in the consumers' minds.
7. Celebrate their milestones.
Transform consumer-brand interactions into key milestones they get rewarded for crossing. So the frequency of purchasing, loyalty points, or the total amount spent in a year can get the consumer a bonus voucher or special discount code and solidify their relationship with your brand.
8. Make personalized recommendations.
Study your consumers' shopping patterns to share logic-based product recommendations that they will likely buy from your brand. By showing the consumer that you know and care about their preferences, you can increase their cart value and bring in more profits while enhancing their brand confidence.
9. Reward them for referrals.
Improve your footfall massively by rewarding your consumers for every new consumer they can bring to the brand. Lucrative cash-backs and other incentives are good ways to improve engagement and push your existing consumers to promote your brand organically.
10. Win back lost consumers.
Track which consumers have recently stopped purchasing from your brand and reach out to them with personalized messages to make them feel valued and regain their trust. By attempting to make contact with past customers, you help boost sales and repeat buyers.
Examples of D2C brands winning with automated personalization
When stepping into the world of D2C, it's a good idea to take inspiration from brands that have employed automated personalization strategies and campaigns to succeed in their industries and occupy a major chunk of the market share today.
Here are 10 D2C brands that stand out and what you can learn from each:
1. Adore Me
Adore Me is a D2C lingerie and swimwear brand that gives consumers a personalized shopping experience with 1:1 automation. Their tailored approach to marketing across all platforms is focused on the consumer's style, which they learn using their first-party data and an online quiz about the shopper's unique needs and preferences.
2. BarkBox
BarkBox is a subscription-based D2C brand that customizes a monthly delivery box to the consumer's doorstep filled with treats, activities, and toys for their dog. Based on the dog's breed, age, diet, allergies, and other needs, the brand offers several subscription options with 24/7 customer service and a happiness guarantee for their 2 million consumers.
3. Casper
Casper is a popular D2C sleep products brand that encourages consumers to take a free online sleep habits quiz and learn which pillows and other products would be best suited for them. By getting to know its consumers well, the brand can improve its offerings and ensure a seamless shopping experience from discovery to delivery at an affordable price point.
4. Dollar Shave Club
Dollar Shave Club is a subscription-based D2C brand for men's grooming products personalized and delivered at a set frequency. Along with learning about the consumers' needs with 1:1 automation to tailor their selection of products, the brand also shares shaving tips across its channels to establish itself as an expert in the industry.
5. Glossier
Glossier is a renowned skincare and cosmetics D2C brand that rose to fame with its marketing campaigns that employed a range of automated personalization techniques to attract and retain consumers. The brand leverages first-party data to personalize ads for its consumers and targets its 1:1 messaging with recommendations based on their purchasing behavior.
6. Lume
Lume Deodorant is a D2C brand for doctor-developed, aluminum-free deodorants driving business growth with their automation strategies to create dynamic content blocks and connect thousands of data points to personalize the consumer experience. Their use of Abandon Browse campaigns and personalized recommendations based on their online quiz helps them turn visitors into loyal consumers to quadruple revenue.
7. Mixtiles
Mixtiles is a D2C brand that turns consumer photos into wall art tailored to their decor preferences. The brand uses automation to understand its consumers' needs and increase retention with retargeted ads. Their personalized messaging aligns with the consumer's style and makes every browsing experience feel unique to their taste, helping the brand achieve high repeat customers and boosting conversion rates.
8. Saatva
Saatva is a D2C home and lifestyle brand for home furnishings and luxury mattresses that leverages its data platform to send automated emails to every consumer and visitor and stands out from its competitors with its unique offerings. With Cordial's platform, they've improved their abandoned cart consumers by 80% and crafted a sustainable marketing strategy across email, SMS, and website.
9. Thinx
Thinx is a well-known D2C feminine hygiene products brand that helps consumers understand and navigate menstruation with their range of sustainable and personalized product experiences. The brand's social mission combined with its 1:1 automation marketing strategy helped them amass a huge following and provide innovative solutions to every consumer's unique needs.
10. Warby Parker
Warby Parker is an online D2C eyewear brand that employs its online quiz to understand every consumer's face shape, and style, and needs to recommend a selection of glasses that are tailored to suit them. Through their website, social media, and email communications, they also maintain a 1:1 relationship with their consumers to keep up engagement and boost consumer retention.
Is your brand leveraging your customer data?
D2C brands leveraging the power of 1:1 automation exceed their projections and supplement their revenue with millions of dollars. Understanding your consumers' needs, likes, and preferences is the key to driving success. By maintaining seamless cross-channel experiences with personalized marketing campaigns, your consumers will engage more and organically grow your brand with every purchase.
At Cordial, we work to help you realize this power. With our solutions team, discover how to leverage your consumers' data to drive growth. Request a demo to learn more today.
Picked For You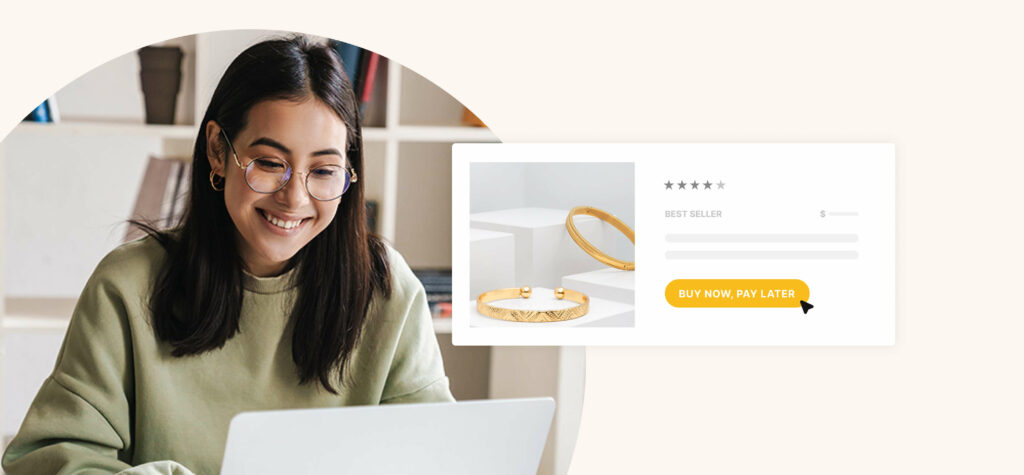 Article
Nearly half of Gen Z, Millennials to rely on "buy now, pay later" this holiday season
As shoppers stretch their holiday budget, a survey of 1,000 consumers from the customer service…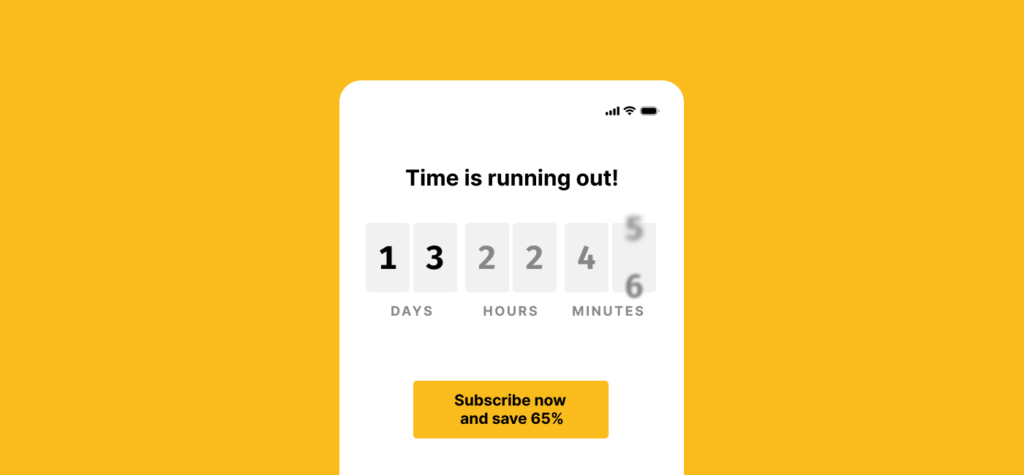 Article
FOMO campaigns: How to overcome mental blocks with ticking clocks
The fear of missing out, FOMO, is what we call the experience of anxiety due…