Return to All Resources
How to leverage customer data for referrals
9 Minute Read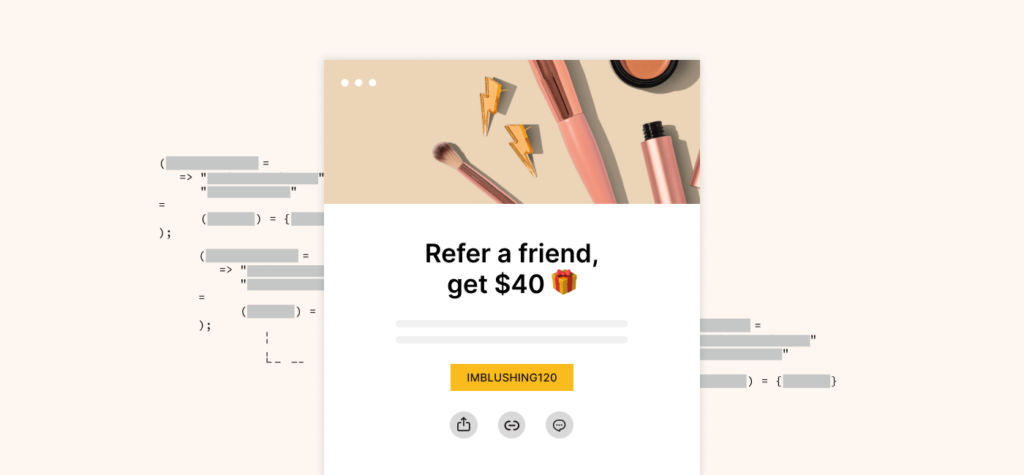 Word of mouth is one the most effective forms of marketing — indeed, as many as 61% of marketing executives put it in the top spot. And the trend is increasing: With the rise of online social media, word of mouth and referral marketing have only become more important. Mckinsey & Company estimates that word of mouth is the primary factor behind as much as 50% of purchase decisions. What's more, a study in the Journal of Marketing found that referred customers tend to be more loyal and generate 16% more value than other customers.
The question for marketers is this: How do you best leverage your engaged customers to provide those valuable referrals? Here's your answer. We've compiled a comprehensive guide to help you use your real-time data to support word-of-mouth marketing and increase referrals.
What is referral marketing?
Referral marketing is a business generation strategy that works by prompting customers to recommend a product to their friends, family, or audience. Brands typically promote referrals by offering rewards like gifts, discounts, or even cash.
How has referral marketing changed?
Real-time data has transformed referral marketing. Brands now collect customer feedback, analyze survey responses, and examine behavior signals to identify customers that love their products. Marketers can use that data to identify potential influencers, choose rewards, or more effectively promote their referral program.
And with the demise of third-party cookies, the rise of zero-party and first-party data — the data you collect from your own customers — is increasingly critical for referral marketing.
What are the best practices for referral marketing?
Gather data. Track customer data from all the places you get it — your customer support tool, email, social media, and more. Then centralize it in a single customer data platform. Tracking zero-party and first-party data, including customer feedback and product ratings, can help you identify individuals who are likely to provide good referrals.
Provide valuable incentives. Build a strategy for prompting your most engaged customers to leave a referral. Product discounts, cash rewards, or gifts are common, but you can also think outside the box by offering experiences, access to special features, or anything else your customers would value.
Evaluate the program. Develop data metrics to understand if your customer referral program is working. Monitor those metrics and tweak your strategy to make it more effective over time.
How to leverage your customer data for referrals?
Data is critical to developing a successful referral marketing strategy. It helps you make decisions about what customers to target, how to promote the program, what incentives to provide, and how to evaluate the program. Here are the highest-impact places to use data in developing your referral program.
1. Select target customers.
Most referral programs are open to everyone, but you can make a special effort to promote your program to your most engaged customers. Use your customer data to identify audience segments that you can target.
For example: You might focus on obtaining referrals from members of your loyalty program, customers who have just given your product a five-star rating, or social media influencers who have interacted with your brand.
2. Power up your promotional messaging.
Your customers have to know about your referral program before they can participate. That means you need to be thoughtful about your communication strategy. Data can help here too.
For example: Personalize your messages using a consumer's purchase history, posted reviews, brand affinity score, or other information. Personalized messages are more persuasive and help boost engagement.
3. Select incentives using data.
The most effective referral programs offer your customers something they want. You can use data on customers' preferences and behavior to offer them relevant incentives.
For example: If you know a customer just bought a skincare product, you might offer them a discount on skin care products in exchange for a referral. On the other hand, if they just checked out with a fragrance, you might offer them a discount on their next fragrance purchase.
4. Get the timing right.
Customer engagement ebbs and flows. Use real-time data to ask for a referral at a moment when customers demonstrate that they love your brand.
For example: According to one referral study, customers are 16x more likely to share a referral if there is a call to action on post-purchase pages. 
5. Set up tracking to maximize success.
Use data to evaluate the success of your referral program. Then, make tweaks to make it even more successful.
For example: Common success metrics you could track include referral participation rate, customer referral rate, conversion rate, return on investment, and revenue from referrals.
How to leverage multiple channels for customer referrals?
Your choice of channel is key. You want to share your program with your customers where they are, but, at the same time, some programs lend themselves better to some channels than others. Carefully choose which channels you'll use for promoting your program, and which channels you'll ask customers to use for making referrals.
1. Promote referral programs with email.
Email marketing continues to be one of the most effective marketing channels, and that extends to referral marketing. It provides flexibility for content types, so it's especially useful for informing customers about your referral program details and reminding them about the rewards they've earned. It's also easy to send a quick referral request at key moments in the customer journey, such as after a purchase. And make sure to send a thank-you email after each referral.
3. Show value with SMS and MMS.
SMS and MMS have extremely high open rates, and can be a compelling way to solicit referrals. The trick is to make your SMS messages short, direct, and focused on value. Tie the message to customer behavior — like a purchase or loyalty program sign-up — so that it's contextualized. And personalize the message to maximize its impact.
3. Capture attention with mobile app messaging.
Mobile app messaging is another option if your company has an app. The advantage of in-app messages is context — users are already thinking about your products. Make referral request messages succinct, targeted, and tied to customer behaviors like making a purchase. Push notifications can also be useful but use them sparingly.
Related resources on Cordial:
Examples of customer referral programs
What does a successful referral plan look like? There's no one-size-fits-all model. Instead, choose features that are ideal for your particular product, audience, and brand. Here are some of our favorite referral marketing examples to inspire you.
Enhance product visibility: Airbnb's referral program
Community is a critical component of Airbnb's brand because travel experiences are immensely personal. Early on, Airbnb struggled with brand recognition outside of the U.S. market. Airbnb leveraged the community their service produced by offering a referral program that gave both referrers and recipients $25 in travel credit once the invited user completed their first trip.
Data was embedded into the program's development. In a post on Medium, the program's designer, Jason Bosinoff, explains that they built-in five success metrics from the beginning:
Monthly active users sending invites
Invites per inviter
Conversion rate to new user
Conversion rate to new guest
Conversion rate to new host
They also A/B tested different promotion emails to find the best-performing messaging. The result was impressive: Airbnb referrals increased reservations by over 25% in some markets.
Attract new users: Evernote points program
Evernote is a popular digital note-taking app competing in an increasingly crowded space. Evernote's focus has been on creating a great product and using its customers' enthusiasm to generate referrals to the platform.
Until 2021, Evernote awarded points to individuals who referred their friends. The points could then be redeemed for upgrades to their service that were normally only available on the premium version — extra features, higher upload limits, and more. This strategy was useful because most users were happy using the free version of Evernote, so product discounts weren't valuable incentives for most people.
The program was massively successful: The company generated 13 million new users through referrals.
Increase conversions: Google Workspace referral program
Google Workspace is a collaboration platform that includes a number of different tools like Gmail, Google Meet, Google Docs, and more. The platform is free for regular users, but it offers advanced features to businesses for a monthly fee.
They've implemented a referral program to extend their reach and encourage word-of-mouth recommendations of their software. For each user who signs up for a paid plan longer than 90 days, Google pays up to $23. The referral also gives the new user a 10% discount on their first year. The program has been very successful, helping to generate over four million new users.
Grow your customer base with a cross-channel referral program
A referral program can be one of the most effective ways to build a community of people that love your products. And not only does a cross-channel referral program boost customer retention, but it also doubles as a steady stream of data to power your marketing campaigns.
Having the right marketing technology tools is the foundation for any successful cross-channel campaign. So Cordial's platform gives you everything you need to execute your loyalty program messaging:
Execute referral program messaging across all your channels, including email, SMS, and mobile app messages.
Automate marketing messages to send the right message at the right time on the right channel.
Personalize your marketing messages using predictive intelligence and real-time customer data.
Cordial is simple to use but can have a powerful impact on the success of your cross-channel referral program. Request a demo today.
Picked For You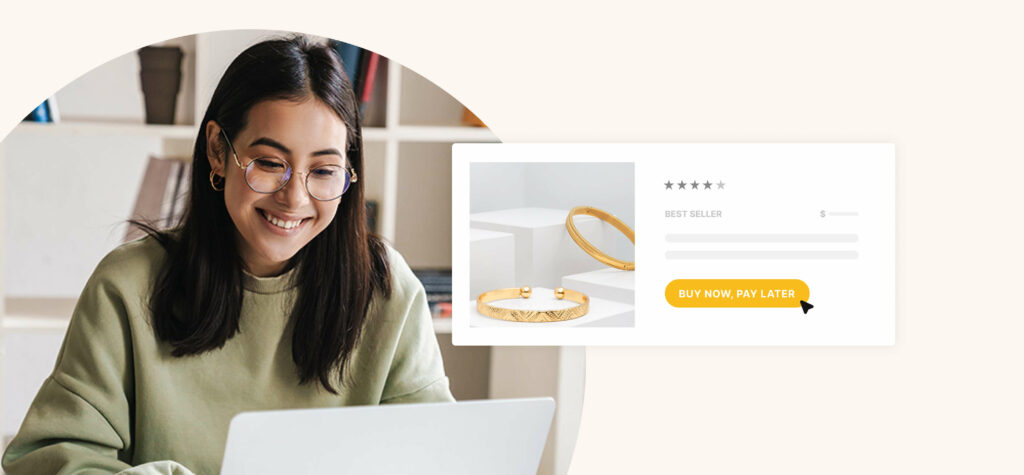 Article
Nearly half of Gen Z, Millennials to rely on "buy now, pay later" this holiday season
As shoppers stretch their holiday budget, a survey of 1,000 consumers from the customer service…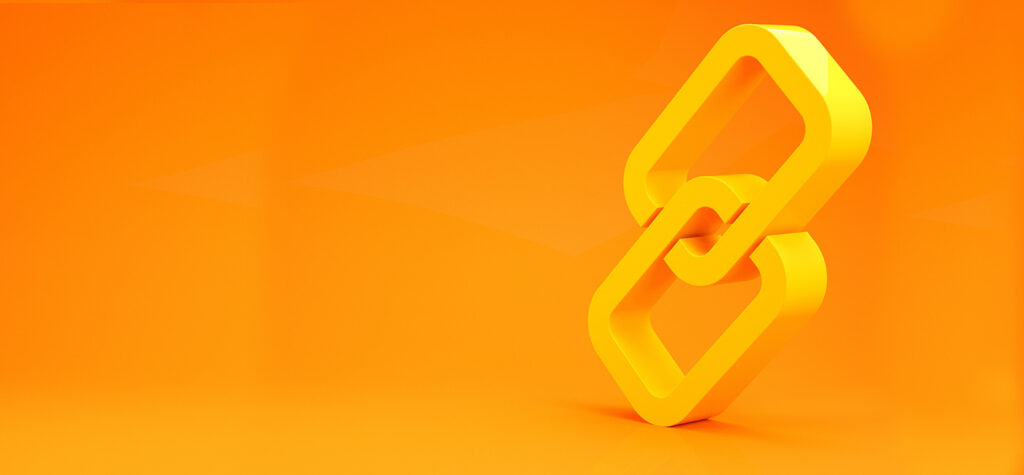 Article
How to evolve relationship marketing and better customer retention
Today's customers have more choices than ever, but that doesn't mean brand loyalty is dead….