Return to All Resources
Intro to multi-channel marketing in a connected world
14 Minute Read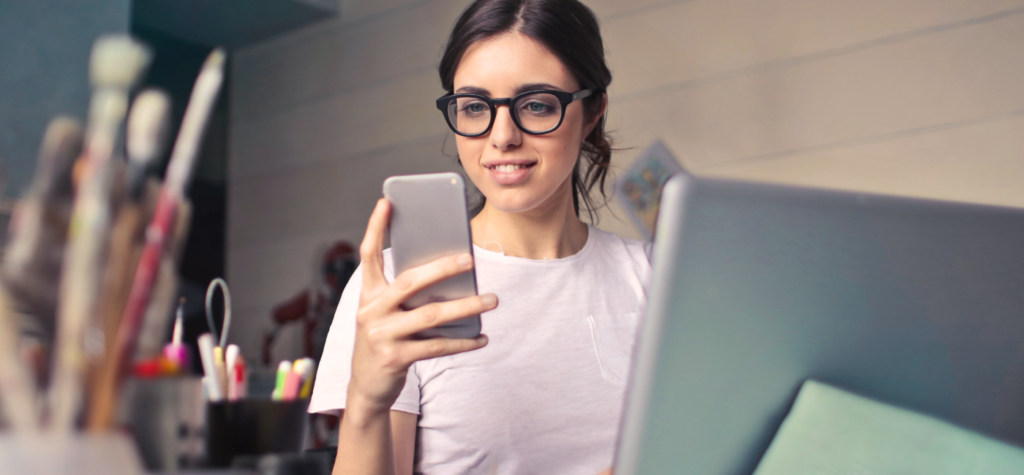 In the past, marketers were often left wondering if their campaigns actually worked. Sales are, after all, a lagging indicator, so not always a full gauge of marketing success.
All that's changed. With the advent of highly measurable digital marketing, you can keep a pulse on audience responses to your outreach. What's more, today's advanced customer data platforms (CDPs) let you gather and activate customer data — and use it to reach audiences across multiple channels.
Multi-channel marketing is immensely powerful when you do it correctly. Haphazard campaigns won't build your brand, though. Getting grounded with key facts about multi-channel marketing and reviewing best practices that work is critical. So how about a good refresher?
Jump to any section:
What is multi-channel marketing?
Multi-channel marketing is engaging with target audiences across more than one channel. Brands can use both online and offline channels — such as web, email, text, social media, direct mail, paid media, in-person events, advertising, in-store promotions, and others — to maximize reach.
It's critical to understand the differences between multi-channel marketing and some similar yet distinct marketing concepts. Both omni-channel and cross-channel marketing are types of multi-channel marketing, but there are some nuances to know.
Multi-channel marketing vs. omni-channel marketing
Multi-channel marketing involves at least two channels — and often more — and can include multiple, individual brand experiences that are not connected to one another. By contrast, omni-channel marketing refers to "all" channels, with the goal of letting customers have a seamless experience whenever they switch channels.
Multi-channel marketing vs. cross-channel marketing
Like multi-channel marketing, cross-channel marketing involves connecting with audiences across at least two channels. However, while channels can be separate in multi-channel marketing, data flow between channels in cross-channel marketing.
What are the benefits of multi-channel marketing?
By deploying multi-channel marketing, your company can gain significant advantages. As Gartner research revealed, marketers identified specific multi-channel benefits, with the top three centered on reaching target audiences — in both general and personalized ways.
However, for multi-channel marketing to work, Gartner noted that brands need a solid strategy, the right talent, and insight into customer behaviors across varied platforms. Multi-channel marketing can add expense by requiring brands to perform more in-depth research and analytics, but the benefits are worth it..
1. Increase general brand awareness.
To grow your audience, people need to know who you are and what you do. By meeting your audiences where they are across multiple channels, you can get your message in front of more people. And more exposure ultimately means more customers.
2. Improve lead quality.
Achieving brand recognition is valuable, but you need to make an impact on the people most likely to buy your products or services. Unlike hit-or-miss mass marketing tactics, you can use data to target highly specific demographic segments through varied channels.
3. Create and deliver personalized experiences.
Once a prospect or customer has given you permission to stay in touch with them, you can personalize messages across multiple channels. You can ask for insight on which channels people use and reach out via those methods with communications tailored to their interests and needs.
What are popular types of marketing channels?
Marketing channels to know
In the past, the company may have invested significantly in a single channel that would hit a broad audience. For national brands, this may have meant advertising on prime-time TV, while regional brands may have opted for a high-visibility billboard.
Now, brands can achieve better results by distributing their marketing efforts via multiple channels, including:
Email: A form of direct marketing, email is a key way for brands to reach targets with information and promotions.
SMS & MMS: SMS is reaching audiences via text, while MMS marketing includes other media, such as images or videos. With open rates reaching up to 90% and response rates of 45%, text messaging is a powerful way to connect with audiences.
Mobile apps: Brands can use mobile app marketing to provide exclusive online or in-store offers and drive e-commerce sales.
Web: Web marketing is synonymous with digital marketing, which is any marketing via the internet.
Direct mail: Also known as advertising mail, direct mail involves brands that mail promotional materials or items directly to people's homes or businesses, like through a partnership with Poplar.
Paid media: Encompassing all types of paid advertising, paid media includes online display, social, and pay-per-click (PPC) ads, along with other ads, such as television or radio spots, magazine placements, and billboards.
Events: Brands can host or attend promotional events 

—

both physical and digital — to market their products and services.
Public relations: Public relations includes activities that disseminate information about a brand to influence public perceptions, such as securing media coverage or speaking placements.
In-store: Retailers can market to shoppers in-store through promotional signage and exclusive deals.
What are the main types of multi-channel marketing strategies?
When conceptualizing multi-channel marketing campaigns, brands often organize their efforts around four pillars. You'll likely want to include all four in your outreach strategy.
Paid
A paid channel is one in which a brand pays a fee in exchange for the presentation of its message or ad to an audience. Promoted posts on social networks and PPC ads on search engine results pages are two examples.
Organic
Organic channels allow brands to reach audiences without paid placement. For example, social posts shared with followers or achieving a first-page search rank with quality content are organic marketing.
Online / digital
Digital encompasses all internet or mobile channels, including a brand's website, email, SMS, MMS, social, search marketing, mobile apps, online events, and web-based advertising.
Offline / physical
Sometimes called traditional marketing, offline marketing, or physical marketing, this category includes any marketing not done via the internet. It includes television and radio advertising, in-store promotions, in-person events, print advertising, direct mail, and other non-digital tactics.
How can first-party data fuel multi-channel marketing?
Multi-channel messaging doesn't mean taking the same content and repurposing it. Instead, true success comes from harnessing customer data to customize messaging across channels and audience segments. First-party data — or data you collect from your audiences with their consent — is one of your most potent assets, especially heading into a cookie-less future.
What types of first-party data can you access? Purchases, customer spending, and email responses are three examples of data most companies have. You can use these insights to define targeted, behavior-based messages that you can disseminate via multiple channels. For example, you may send emails or create ads targeting high-spending customers with information on premium products. On the other hand, you can share child-friendly products with customers who've previously bought toddler toys.
You should also know that recent advances in data privacy have altered how brands can access and use customer data. On the regulatory front, the European General Data Privacy Regulation (GDPR) and the California Consumer Privacy Act (CCPA) impacted the collection, storage, and use of consumers' private data. In addition, Apple's iOS 15 update provided options for users to hide their emails and internet protocol (IP) addresses and to avoid alerting senders about email opens.
All these steps make it harder for brands to capture data without permission, making first-party data even more vital.
Related resources on Cordial:

What are 5 top multi-channel marketing stats?
1. People use multiple devices
— e

very day.

Deloitte reports that the average US household has more than 20 connected devices, such as computers, tablets, smartphones, smartwatches, and AI virtual assistants. While more devices equal more opportunities to connect via varied channels, brands must ensure consistent and seamless experiences.
2. Most shoppers use multiple channels.
Recent consumer research from PwC reveals that 80% of people said they use at least three channels when shopping. While this point is a strong endorsement for multi-channel marketing, the firm cautions that brands must seek insight into consumer preferences and behaviors to build trust.
3. Multi-channel online retail is experiencing huge growth.
According to Statista, US multi-channel online retail is on a fast-growth trajectory. Sales for these brands surpassed $350 billion in 2020 and are on course to reach more than $575 billion in 2023. This rapid expansion underscores the value of using multiple channels to reach a broad audience of potential customers.
4. The lines between physical and digital retail are blurring.
Although more people were using a mix of in-store and digital shopping, the global pandemic propelled this trend into fast-forward. Case in point: a survey by DigitalCommerce 360 notes that 75% of shoppers said they'd made a "buy online, pick up in-store" (BOPIS) purchase. This type of transaction is multi-channel by default and emphasizes the nature of how today's customers engage with brands.
5. Customers expect personal and relevant communications.
Our recent study — The New Era of Customer Engagement — reveals that 81% of people said they'd be more likely to buy from brands that connect in personal, relevant ways. A multi-channel marketing campaign lets you diversify your outreach and align your messaging to audience segments and preferences to meet customers' high expectations for personalized messaging.
What are some effective multi-channel marketing campaigns?
1. Build intrigue with an online-offline logo rollout.
A long-time innovator, Coca-Cola knew it needed to leverage digital media while connecting young people to its physical product. The soda brand used interactive digital storytelling and social media to generate excitement about a new logo and allow fans to share free Cokes with friends. The campaign quickly amassed more than 45 million social conversations and contributed to a measurable rise in North American sales.
2. Capitalize on the momentum of a high-profile ad.
The Super Bowl is the premium advertising event of the year — and brands drop millions for a few seconds of air time. M&M'S made the most of its Super Bowl showcase by hyping its ad message on social media before and after the big game. Using the theme "Come Together", the campaign also featured an exclusive Zoom call preview for select fans and a sweepstakes to generate buzz.
3. Connect with mobile, online, and in-store customers.
Beauty brand Sephora is a known technological innovator that emphasizes cohesive multi-channel experiences. The brand took a detail-intensive approach to product tagging to help online and mobile customers find exactly what they want with ease. Select stores implemented Apple devices to let shoppers and associates research and locate products via the app. Also, the brand fully integrated Pinterest to let shoppers pin product images from any page to track and share favorites.
4. Drive app adoption and loyalty.
Starbucks realized that it had many repeat customers, but only a small percentage had registered for its digital loyalty program. To overcome this hurdle, the coffee brand started requiring registrations for customers who wanted to use its stores' free WiFi. As a follow-up, Starbucks sent emails to let customers know they could score a discount by pre-ordering via the app — leading to more sales and higher loyalty program engagement.
5. Employ web data to improve email outreach.
A US-based packaging company, Paper Mart knew it wasn't making the most of its email outreach. By partnering with Cordial, the brand revamped its email approach to use customer data to drive outreach. The company harnessed behavioral and cart abandonment data from its website to segment customers and send relevant and timely emails. Within three months, Paper Mart achieved a 180% increase in click-to-open rates and an 8.3% improvement in average order volume (AOV).
6. Execute seamless multi-channel campaigns.
Rich in legacy and heritage, outdoor brand Eddie Bauer knew it needed to streamline its digital outreach to grow its audience base. The company partnered with Cordial to create a digital roadmap encompassing email, SMS/MMS, personalization, and data. Once the new digital campaign structures were in place, the brand ran promotions to drive store shopping and online buying and revitalized its rewards program.
7. Make the most of online and offline marketing.
To celebrate the release of a new mystery novel by Agatha Christie's estate, Harper Collins built a multi-channel, online and offline campaign. The publisher created an exclusive website and promoted the book through social channels. Additionally, Harper Collins printed newspapers with the first 10,000 words of the novel and stationed paper carriers in 1920s garb to hand them out to Londoners.
8. Reactivate customers after cart abandonment.
Health and wellness brand Ancient Nutrition struggled with multiple marketing platforms and data silos. Shifting to Cordial brought critical customer data into one place and allowed immediate innovation. One of the most successful changes was instituting triggered cart abandonment emails to remind shoppers about items they viewed on the website but didn't buy. By crafting emails that drew shoppers back to the website, Ancient Nutrition saw heightened traffic and higher sales.
9. Tap into the power of personality.
Insurance company State Farm has a history of partnering with pro football players — so a televised Super Bowl ad was a natural choice. The brand promoted the star-studded ad on social media with pre-event teasers to prep viewers for a surprise cameo. After the event, State Farm shared recaps and reaction shots on its social channels to drive more interest.
10. Unite in-store and online experiences.
Fashion brand Rebecca Minkoff appeals to trendsetters with a creative flair. Building on its reputation for innovation, the brand aims to integrate brick-and-mortar and online shopping seamlessly. In-store guests can not only see and touch products but also use interactive screens to learn more. Shoppers can send items to their phones to complete a purchase or save to their personal online accounts for reference.
What are some multi-channel marketing mistakes to avoid?
1. One-size-fits-all outreach
Multi-channel marketing isn't synonymous with taking a message and blasting it across multiple channels. Instead, you need to understand which audience segments use each channel and refine your message for each.
2. Inconsistent messaging
While you need to tailor your messages to each channel, your content should be in sync. For example, you wouldn't want to advertise a 15% off promotion on social media and only offer a 10% discount via email.
3. Rigid budgeting
It helps to have budget targets for each channel, but you must adjust based on performance. If your running both PPC and Facebook ads — and PPC is driving more traffic and conversions — you need to adapt to maximize your ad spend.
4. Ignoring offline channels 
While some brands are all digital, many have some presence in the physical world. Even e-commerce brands typically ship physical products to customers — and those deliveries are prime opportunities for non-digital marketing.
5. Neglecting two-way communications
It's easy to fall into the mindset that marketing is all about communicating your brand message to target audiences. However, channels like social media thrive through open, two-way communications. You need to expect people to react to your campaigns and be responsive.
More related resources on Cordial

How to amp up engagement and revenue with multi-channel marketing automation
Without question, multi-channel marketing is essential for any brand that wants to reach more of its target audiences. However, it's not a simple process that involves taking a single campaign message and dispersing it anywhere and everywhere. Instead, multi-channel marketing requires foresight, discipline, and the right customer data platform.
CDPs ingest data from multiple sources and allow you to achieve a single view of each customer — a necessity for all your multi-channel marketing campaigns. A robust CDP empowers you to:
Capture business and customer data from anywhere in your tech stack
Connect with customers via email, SMS, MMS, and mobile app
Deliver relevant, personal, and timely messages to enhance customer engagement
Use social forms to capture new subscribers
Send messages to systems, such as CRM or contact center solutions
Today, marketers have an unprecedented opportunity to elevate brand recognition and connect with more people. And multi-channel marketing is the way forward. With Cordial in your corner, you can achieve breakthrough multi-channel marketing success. Get started with a demo of our industry-leading customer data platform.
Picked For You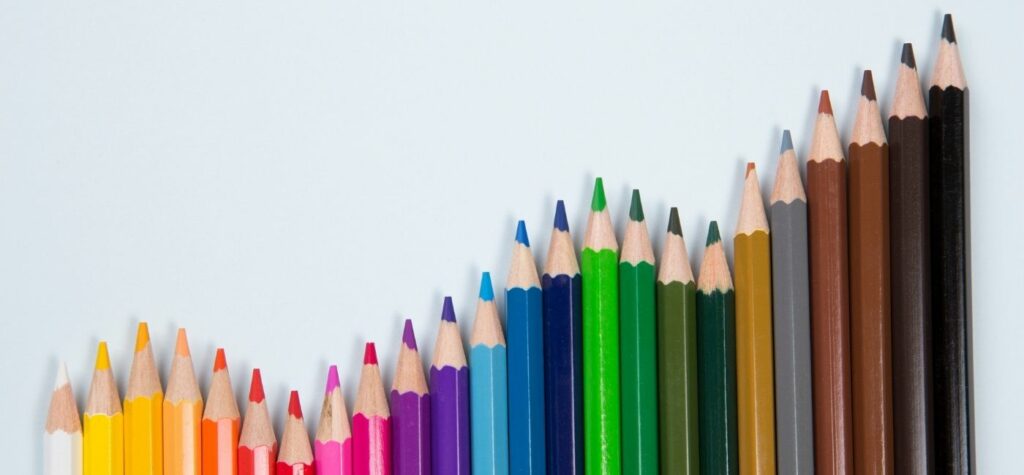 Article
4 ways to increase customer engagement post-holiday
Historically, businesses tend to see a slump in sales  in the months immediately after the busy…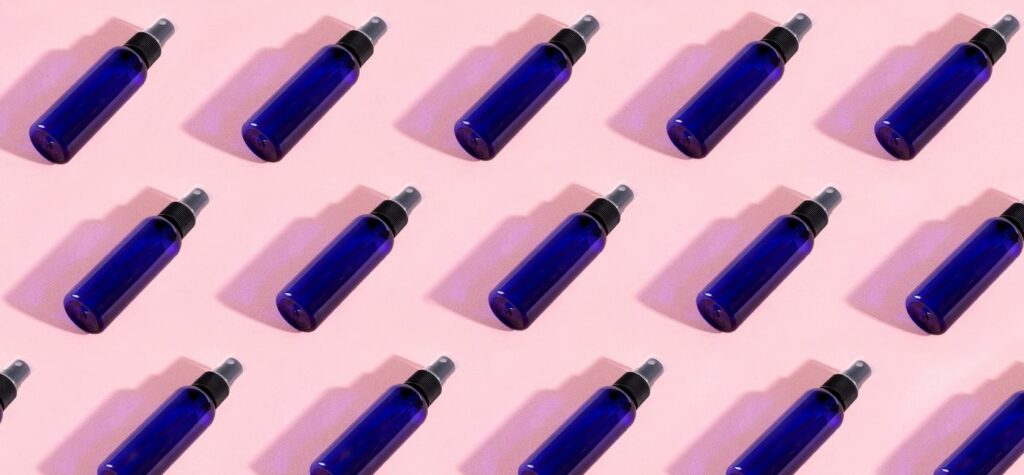 Article
What Cordial's top support articles tell us about 2020 messaging trends
Most everyone will agree that 2020 is a year worth forgetting, however there are still…